The Research Chemicals guide
Full immersion
WAnalytical Services

Our analytical services, including stability testing are critical to all stages of the development process.

learn more
Preformulation

Our comprehensive array of preformulation services support compound selection and drug development.

learn more
Formulation

We provide a wide range of pre-clinical formulation development services for small molecules, proteins and peptides.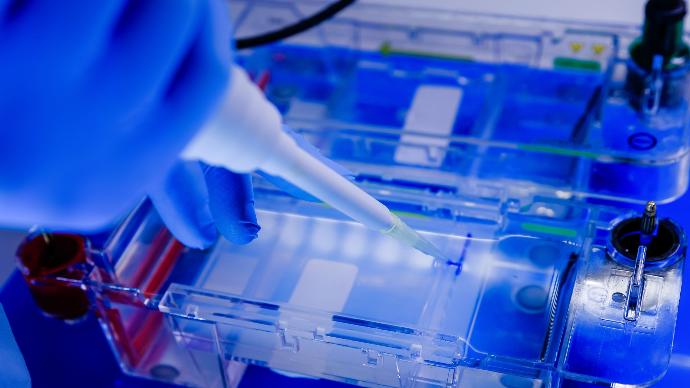 Experience a new world
Put yourself at the center of Wolfe Laboratories, Inc.

Since 1999, we have bridged pharmaceutical discovery and clinical trials with our specialized product development services. We work with client project teams to provide research and development support that surpasses typical contract research organizations.

We collaborate with our clients to design and implement projects that meet their specific scientific needs and tight timeframes. Our clients appreciate our scientific integrity and accuracy, combined with our business flexibility and speed of execution. We have earned a reputation for taking on challenges inherent in pharmaceutical development.

Over the past five years, our reputation has enabled us expand our services and develop a growing client base that includes repeat regional, national and international clients.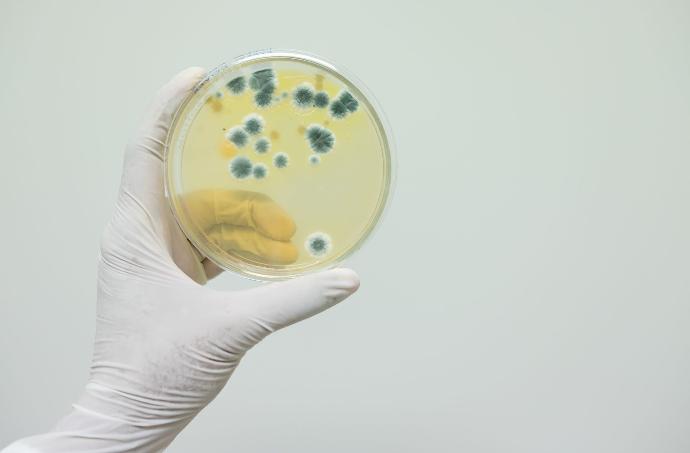 Enter in a new world of Analytical Services


Wolfe Laboratories provides a wide range of services to meet the pharmaceutical development needs of out clients. Each project is tailored to meet the scientific needs and timeframes of our clients, and includes some combination of the following:

We develop and qualify a range of analytical methods for clients or install and qualify existing methods. We will develop new methods or transfer and qualify existing methods.
We have extensive experience in preformulation and we can develop liquid, lyophilized, dispersed systems, solids, and semi-solid dosage formulations.
Using preformulation data, we work with our clients to develop a formulation that meets the pharmacology, toxicology and clinical requirements. We develop injectables, both liquid and lyophilized, oral solids, liquids and dispersed systems, and topical formulations, depending upon the program requirements.
We work with manufacturing sites to seamlessly transfer process technology.
We provide a range of stability testing services, including stability under ICH conditions.
We conduct finished product testing, and product complaint testing.
More Information
Detailed Capabilities
Client Case Studies

Multiplayer
Preformulation
We have significant expertise in analytical chemistry and apply that knowledge to understanding the physicochemical properties of small molecules, peptides and proteins.
Our testing capabilities include:
Solution and solid state stability
pH-rate profile
Solubility - polar/nonpolar, pH-solubility profile
pKa(s)/ionization state
pH partition coefficient
Salt selection
Polymorphism
Solid state characterization
API lot-to-lot analysis
Accelerated degradation / dedradation kinetics
Adsorption / desorption phenomena
Aggregation phenomena
Excipient selection / compatibility
Toxicology formulations (powder in a bottle, solutions/suspensions, API/blend in a capsule)
More Details
Formulation
Wolfe Laboratories, Inc. has a wide range of experience in pre-clinical formulation development for small molecules, proteins and peptides as solutions and dispersed systems (suspensions, emulsions, liposomes). Preclinical formulation development is often a challenging field for molecules possessing poor aqueous solubility, and WLI has the ability to conduct small scale testing to meet specific project needs. Additionally, sterile handling and formulation in aseptic enclosure is routinely conducted at Wolfe Laboratories, Inc.
Method qualification
Excipient identification
Compatibility studies
Container / closure selection
Lyophilization cycle development
Specification development
Process development
Evaluation of aseptic processes
Impurity profiling
Accelerated stability
Container extractables / leachables
Toxicology formulations (powder in a bottle, solutions/suspensions, API/blend in a capsule)
More Details
Comfort & Stability Testing Services
Our scientists routinely perform stability testing on a range of products. We perform stability testing using standard storage conditions as well as product specific storage. Each stability chamber operates independently with its own temperature and, where applicable, humidity controls. All storage chambers are continuously monitored.
Long-Term Stability Testing
Accelerated Stability Testing
Drug Substance Stability Testing
Formulation Evaluation Stability Testing
Forced Degradation Studies
Drug Product
Placebo/Excipients
Photosensitivity Testing per ICH Guideline 1QB
Discover
Fitting Research needs
CASE STUDY 1

Parenteral dosage form development of a highly insoluble molecule

Client Profile

A publicly traded New England biotechnology company with approximately 70 employees and one approved product had four additional compounds in various stages of development.

Business Need

The Client's approved product was an oral dosage form, and they wanted to develop a parenteral dosage form of the drug for a different indication. Our client wanted to have a formulation ready to go into toxicology studies in under five months from contacting Wolfe Laboratories.

Technical Challenge

Because of the drug's extremely low solubility, development of an intravenous dosage form at the required concentrations presented an obstacle. The client sought Wolfe Laboratories' expertise in improving the solubility of the drug for the parenteral dosage form, and optimizing and evaluating the formulation.

WLI Services

WLI recommended and screened a series of vehicles that are generally recognized as safe for intravenous delivery, including mechanistically diverse solubility-enhancing agents. We worked with our client's scientific and clinical team to fine-tune the product requirements. We prepared and characterized small scale batches of three different formulations. We worked closely with our client to design and implement accelerated stability studies on the three prototype formulations to identify the optimal formulation as quickly as practicable.

Results

An optimal, stable formulation was developed less than five months after Wolfe Labs was contacted. We worked closely with our client to ensure seamless technology transfer to the toxicology facility.
Natural CASE STUDY 2
Salt form optimization and lyophilized parenteral formulation development
Client Profile
A Northeastern, privately held, emerging pharmaceutical company with less than 50 employees was focused in two therapeutic areas. They had recently obtained a large second round of financing. The client had an experienced management team and discovery scientists, and outsourced all of its preclinical development work.
Business Need
The company had already nominated their candidate drug and had to get it into the clinic within 12 months.
Technical Challenges
The nominated candidate was a small molecule that had been synthesized as a mesylate salt. Due to overall scheduling pressures, the client decided to use the mesylate salt for early toxicology studies, but explore salt optimization in parallel to improve physicochemical characteristics.
A parenteral formulation of the mesylate salt was needed within three months, and the optimized salt formulation was required within six months. Initially, only 50 mg of API was available and the purity was sub-optimal, but gram quantities of higher purity material would be available within six weeks that could be used in the salt optimization process.
WLI Services
WLI quickly developed and qualified a stability-indicating HPLC method using the available material. We then implemented two parallel project tracks:
WLI determined the solubility of the drug in various vehicles to support a parenteral product, then developed parenteral formulations to support early non-GLP toxicology studies.
WLI prepared nine different salts and determined their solubilities in various vehicles, then identified the optimized salt for development and use in GLP toxicology studies and in the clinic. During this work WLI determined that the drug did not have sufficient liquid stability, so we developed three lyophilized formulations, and placed them on accelerated stability. From the resulting data, we selected the final formulation and optimized the compounding procedure.
Results
The clients short and long term needs were met on a timely basis. WLI assisted in technology transfer to the GMP manufacturing and stability facility within six months, supporting the overall project timeline to get to the clinic.

Continue reading